Hi all. I'm new to repairing my bike myself, but I got so fed up with the dishonest or incompetent shops in the area that I've decided to just do things myself. So far all I've done are change a flat tire (and install rim tape and wheel liner while doing that) and just now I replaced a gear shift cable.
anyway the background to my question is as follows. A couple months ago one of my pedals broke off. Although I had already started fixing some stuff myself, I brought it to a shop to fix as I didn't have a pedal laying around, not expecting that to break, and I need my bike, I ride it a lot. The guy at the shop said he couldnt get the pedals off and needed to replace the crankset. ($75) Ok, fine, gotta do what I gotta do, I need my bike.
When i picked it up, I noticed that the chain sounded like it was rubbing against something or something, (yes, very technical

) but I didn't think much of it, not knowing what might be wrong. After a time, I think because the chain kept slipping, i tried shifting gears to see if it was misaligned. instead of shifting, though, the cable broke. i figured i would just change it myself, but i only recently got around to getting one and trying to do it. when i went to do it, however, i discovered why it broke: the derailleur doesnt fit over the larger gear, making it unable to move more than a little bit. since the calbe was a bit older, it broke.
i took the bike back to the guy and said the he put the wrong size crankset on. he said that once he finished his lunch (he happened to be eating when i came in) he would take a look at it. once he finally did, he said that the derailleur is bent and needs to be replaced, and thats why it doesnt fit, not that the crankset is too big.
so, the question is, is this true? it looks the same to me as it always did, and i never had this problem before. its an older bike, so im guessing its possible that standard crankset sizes have changed, or maybe theyre different between mountain bikes and road bikes. (this is a road bike.)
some pics of the derailleur: (if you need a different angle, let me know, ill try to get it.)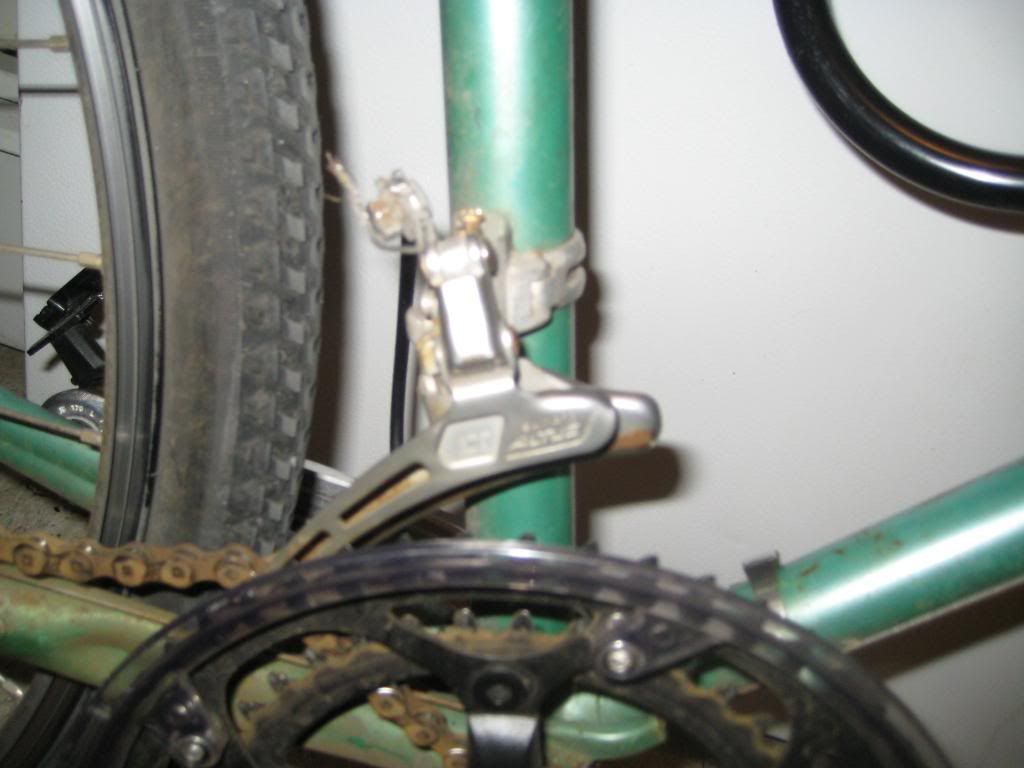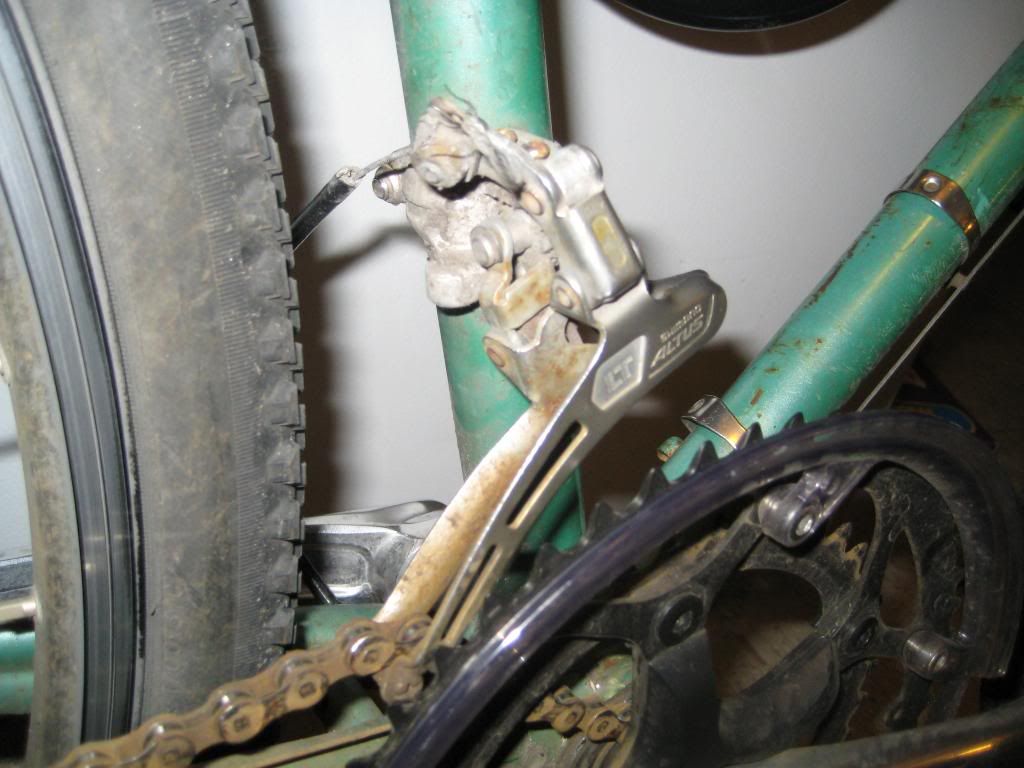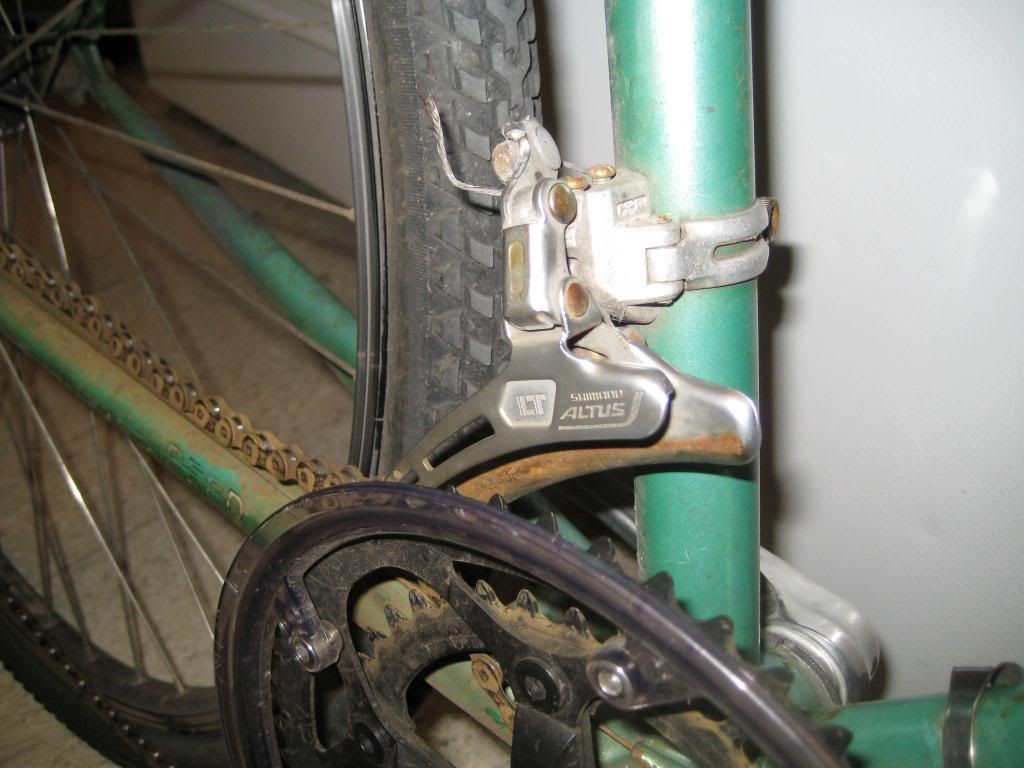 thanks for the help.
-RF