Hey there!
I recently found a post on Craigslist for a 1985 Trek 660 for $300.
From what I found online, the 660 was a high-quality racing bike in its day. Question is, would it be worth buying for an entry-level rider today (assuming good condition)?
Pictures: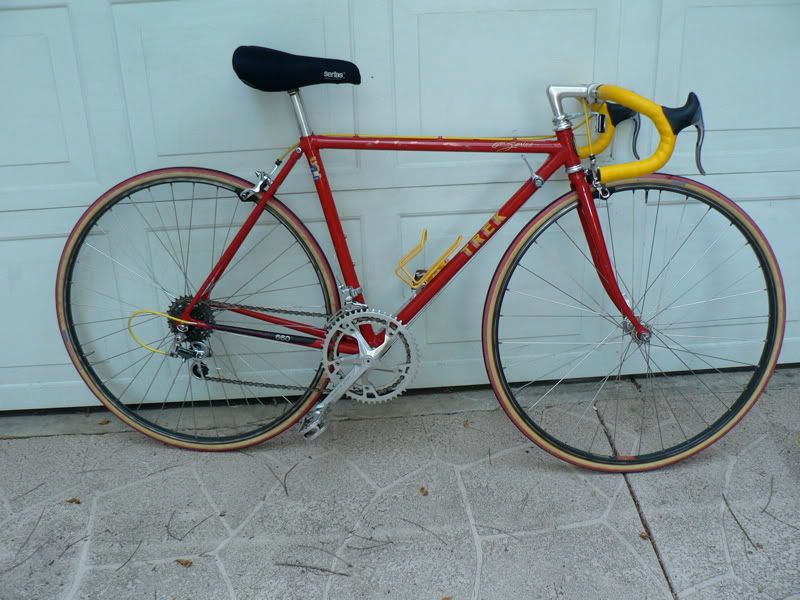 Any help would be much appreciated!
Quote:There are a number of scratches, and some of the nail polish touch-up put years ago no longer matches in color, but can be re-applied. The shifting is indexed, 12 speeds. New cables, housing and tape. The components are mostly Shimano 600 (Ultegra) and 105. Wheelsmith gold-label wheels (Specialized rear hub, Dura-Ace front hub). The bike was completely overhauled 5 years ago, not too many miles since then.