Have questions or want to discuss cycling? Join Now or Sign In to participate in the BikeRide community.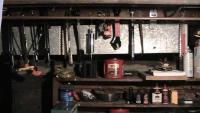 Bill
Hall of Famer








Total Posts:
2,768 (0.57 posts per day | 6.46 percent of total posts)
(Find All Posts)
Last Visit:
03-08-2020, 04:58 PM
Time Spent Online:
2 Weeks, 3 Days, 2 Hours, 52 Seconds
Bill's Signature:
Good maintenance to your Bike, can make it like the wheels are, true and smooth!