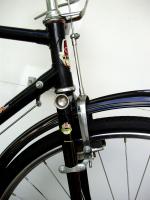 Painkiller
Veteran Member
Painkiller's Forum Info
Additional Info About Painkiller
Painkiller's Signature
Painkiller's Contact Details
Time Spent Online:
(Hidden)
DOB:
Hidden (58 years old)
Bio:
Love Bicycles! What else can I say?
Total Posts:
1,846 (0.59 posts per day | 5.3 percent of total posts)
Total Threads:
41 (0.01 threads per day | 0.73 percent of total threads)
Painkiller's Signature:
There are two kinds of people in the world, "Those who help themselves to people, and those who help people!"