First, here are some assorted pictures of the bike. (Sorry, I didn't want to take the time to make all the pictures smaller, hopefully it isn't too much of a bother.)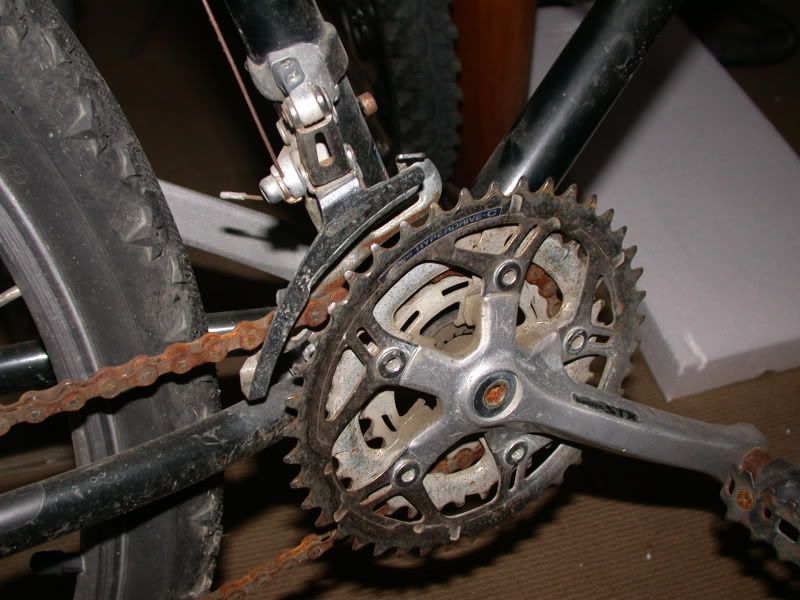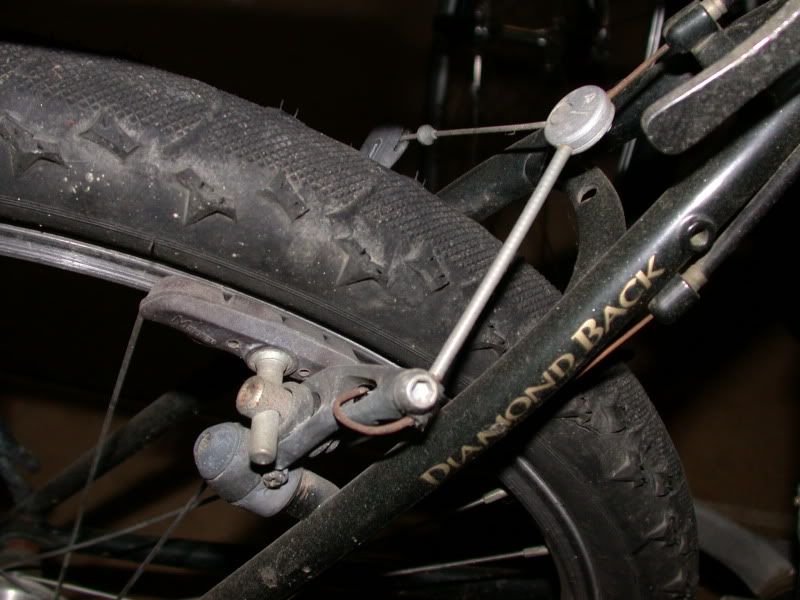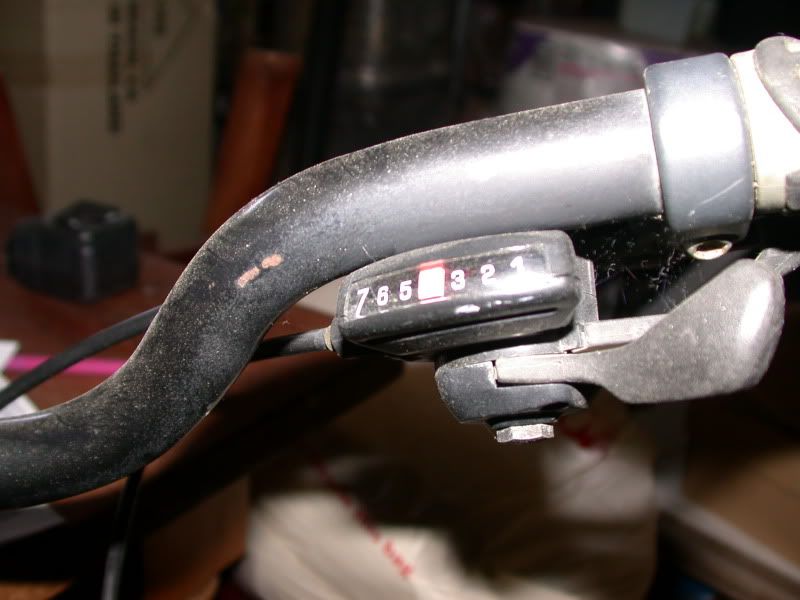 So, basically, I want to try and fix this thing up so it is working. Right now the left shifter for the front derailler seems to be kind of messed up. It won't move up to #3. A lot of other things you can just see like its kinda of dirty and the chain is super rusted. The front and rear derailler are weather worn. Needs new cables.
Basically, I just wanted to get some advice from pretty much anyone who has any to give. I am somewhat new to fixing bikes and stuff like that. I figure I can take a second to let you guys know what I am thinking about doing and then maybe you can comment on that or just let me hear what's on your mind.
I think I need to get some good kind of degreaser product to clean up the rear derailler, front derailler, the cassette, and front chain ring. I saw a video of this stuff here
http://www.youtube.com/watch?v=Pv3-zzBEKAY
It looks like it works damn good and doesn't seem that expensive. I was thinking I could get that or if you guys know of some kind of alternative or maybe some kind of chemical or product that people sometimes have around the house that could do what I am looking to do (Which is just make it really shiny and clean.).
For the chain, is it possible do you guys think to just break it then put it in some kind of solution cleaner and just go through the stiff links and make them flexible and then just use that chain? I don't really know of any stuff to clean the chain off hand, I checked out Sheldon Brown's chain cleaner site once before but I'd like to hear what you guys think.
I don't really know where to start besides just cleaning all that stuff and then seeing how everything works and then go replace cables and whatever else I should do.