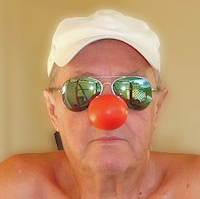 CharleyFarley's Forum Info
Additional Info About CharleyFarley
CharleyFarley's Signature
CharleyFarley's Contact Details
Last Visit:
11-16-2019, 11:54 AM
Time Spent Online:
17 Hours, 53 Minutes, 43 Seconds
DOB:
07-23-1946 (73 years old)
Bio:
Moved from England to the USA in 1978.

Now retired from a lifetime of working, I have plenty of time to fill, so I fill it with riding a bike, and learning everything I can learn about bike repairs. Doing very well at that.
Total Posts:
89 (0.65 posts per day | 0.25 percent of total posts)
Total Threads:
7 (0.05 threads per day | 0.12 percent of total threads)
CharleyFarley's Signature:
If I knew how to ride a bike properly, I'd do it every time.