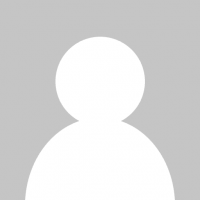 Manges Robert
Old Timer


Bio:
Retired and Widowed
Purchased an OTS this week but do not know the exact age. Was told never ridden and original 1989, research says original as tires still have mold spurs and all else matches pictures found online. Looking for an answer to the year Sears sold the Free Spirit Greenbrier (sometime in 70 or 80's).
Had many careers over the years and was self-employed at Refrigeration and Air Conditioning for ten years before retiring.
Began biking as a preteen with a Roadmaster and then a three-speed made in Holland till married. Had a multiple speed (12, or 15, or 21) don't remember, and when full-timing in our motor home bought a used single-speed cruiser in Phoenix, AZ. Sold that when moved to SC and now back in OH bought this OTS to ride the bike trail and get some different type of exercise.
Last Visit:
07-03-2021, 10:27 PM
Time Spent Online:
2 Hours, 5 Minutes, 14 Seconds