This is all you can see on the website. It is a rendition rather than a picture & isn't good for much. 26x2.125"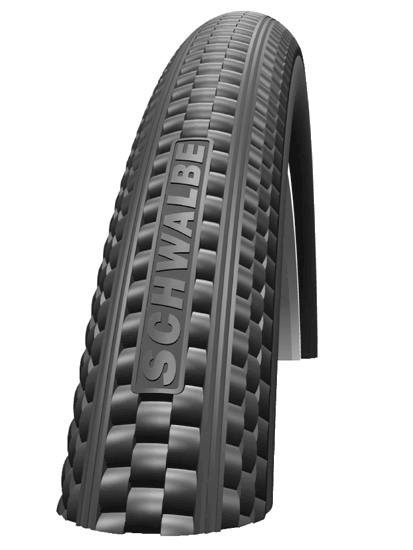 Purchased directly from Schwalbe, packaging & delivery were good.
First impressions were 1) very weird tread, 2) they seemed small! Like 1.9" or smaller, instead of 2.125" wide.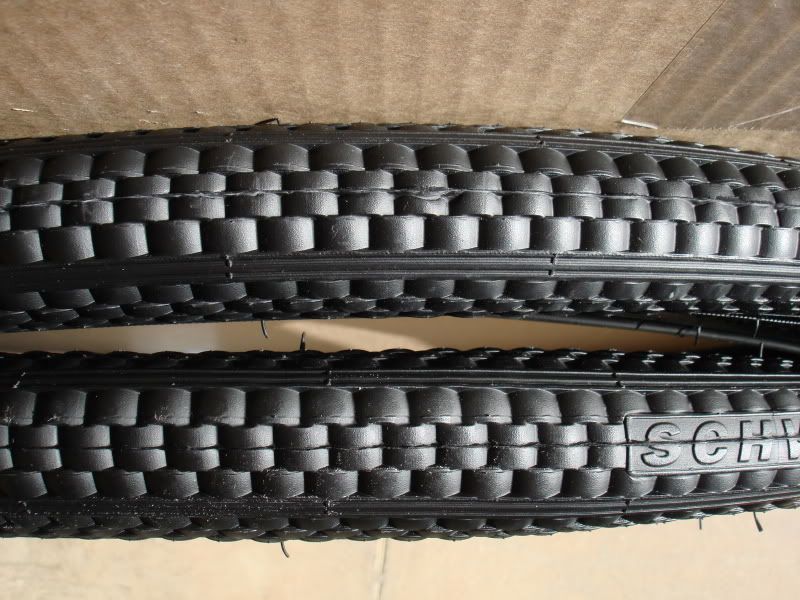 Having the name embossed in the tread is a little odd.
Once inflated they looked smaller than my old Sun 26x2.125" tires & a caliper confirmed it. The Sun measured 57mm on a 25 or 34mm wide rim. The Schwalbe measured 53.7mm on a 34mm rim & a little less on the 25mm rim.
I know 99% of us aren't cruiser riders, but in case you are, here's what I've found after 508 miles.
1)They are undersized in every respect & were extremely difficult to get mounted, which I've never run into with this type of tire. When you put them next to the Sun tires, the Schwalbes look like they would almost fit inside the Suns. (And they are marked exactly the same size).
2)I have trouble getting a soft "cruiser ride" on them. There is a narrow window of pressure where you get an acceptable ride. Vary from it & you either have a harsh ride or risk pinch flats. The previous Sun tires were superior in this respect.
3)The tread pattern looks nice I guess
BUT
be careful in the wet or on damp leaves!! Traction is noticeably worse than my previous tires.
4)I thought cosmetics were underdone. The white labels in the picture are the only ones on the tire, & are only on one side. At least label it on both sides, or top & bottom of the sidewall. Perhaps a partial white reflective strip too?
If you are lightweight (which I'm not) or ride slowly in fair weather these tires may be fine for you. I think they ran about $55/pair, so they're cheap, but I won't but them again- I'll go back to the Sun Tires or to a Schwalbe Fat Albert or Big Apple.