Have questions or want to discuss cycling? Join Now or Sign In to participate in the BikeRide community.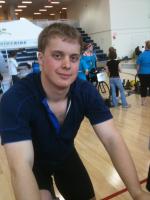 Kloosty
Member



Total Posts:
25 (0.01 posts per day | 0.06 percent of total posts)
(Find All Posts)
Last Visit:
10-09-2012, 10:32 AM
Time Spent Online:
5 Hours, 22 Minutes
Kloosty's Signature:
Live life one century at a time.