So this is the second time this happened. The bar broke on the other side, but I replaced the section (lost somewhere on the road) and welded with stainless steel rods. Hasn't broken after 3 years and several thousand miles of bumps.
These bars are about 8 mm diameter. Is it normal for this happen after miles of travel (about 7000 miles) due to metal fatigue? Should I moan to Giant/Velo Saddles about their crappy steel, or move on and forget about it? I had the seat moved a good bit back on the clamps to increase the seat to pedal distance (bike slightly undersized) so bars may have been over cantilevered and result was probably partially my own fault.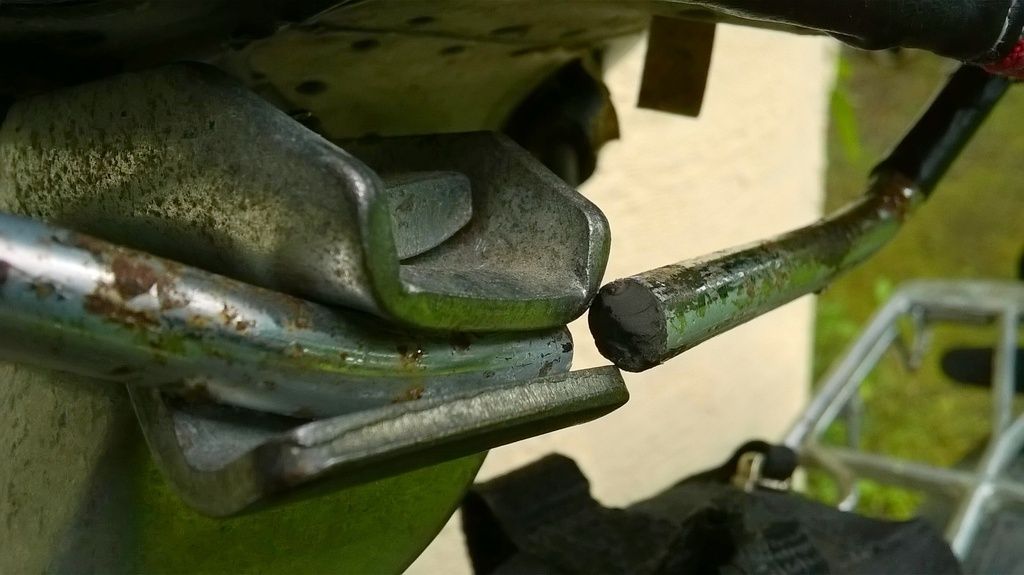 Visit me on HubPages at
http://eugbug.hubpages.com
where I write articles about tools, DIY, gardening, physics and other miscellaneous topics.