Ive run into a problem and would like some assistance from others who may know, before I buy parts.
I have a Walmart 29" GX7 beach cruiser chrome, 7 speed. Someone replaced the forks and the headset, but not correctly. I need to fix this, but im unsure of what to buy.
you can see in the pictures, the bicycles headtube is flared on top and also on the bottom. the inside diameter of the flared space of the headtube is 1 3/4 inch (44mm) and the forks are 1 1/8 SR suntour LO 29"
BTW... Taking it to a shop would be to costly for me.
[img]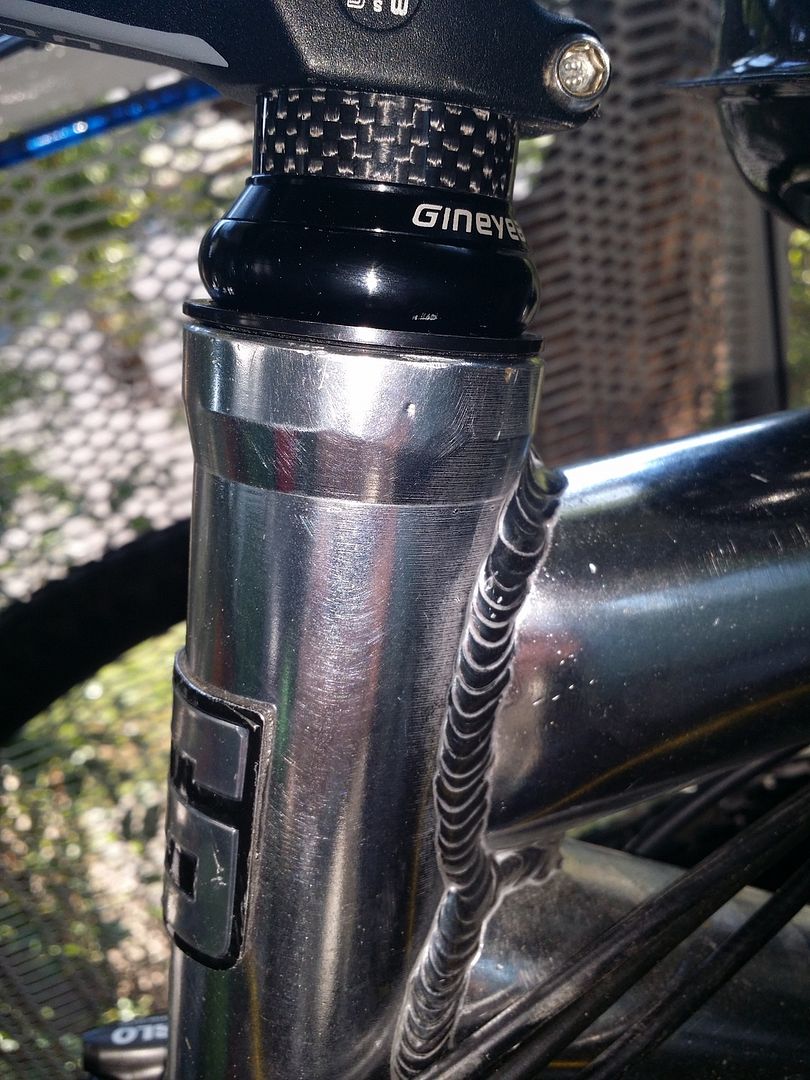 [/img][img]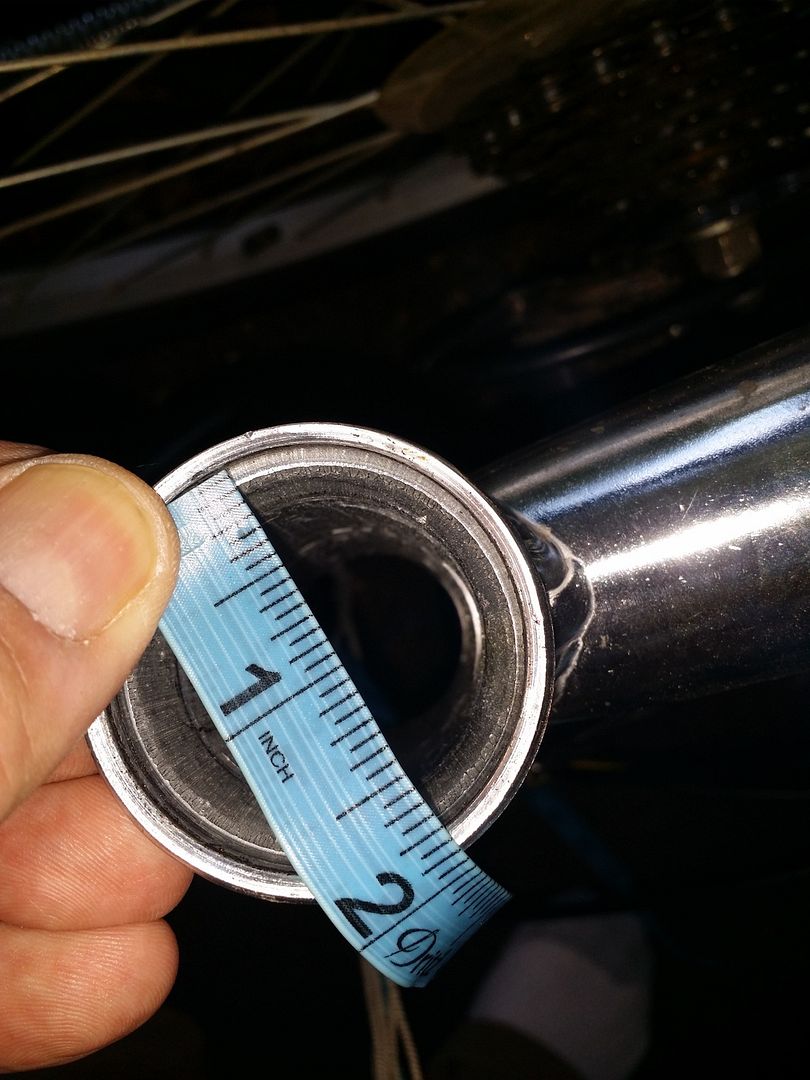 [/img]