Specialized MTB 3x7 speed from about 1997-98.
The JIS square taper sealed cartridge bottom bracket is a
Tange
. It's marked
BC 1.37x24T
. Also
68
& a little sticker with an
E
. It
measures 111mm
wide. The right (drive side) has a flange, or lip that snugs up when you tighten. The left side does not, just outside threads, an inner shoulder snugs up to the cartridge as you tighten.
The bottom bracket on the bike measures 68mm if I remember correctly. But there is this additional funky silver plate, 3mm thick, that holds up the front derailleur & looks like it has two unused threaded holes. So in effect, the bottom bracket dimension is 71mm.
So (finally) here's my questions:
1) Does that funky silver plate that holds the FD look stock to you guys? Is it some kind of combo chain gaurd/FD mount that someone added?
2) Can I replace the Tange with a Shimano UN-55? Since the Shimano seems to have a lip on the left non-drive side adapter, wont the UN-55 end up with a 3mm gap between the end of the BB cartidge & the fastner (Shimano calls it "adapter") that retains it?
The left side has no lip & is flush when tightened:
I know you guys have all seen this, but here's the left side adapter: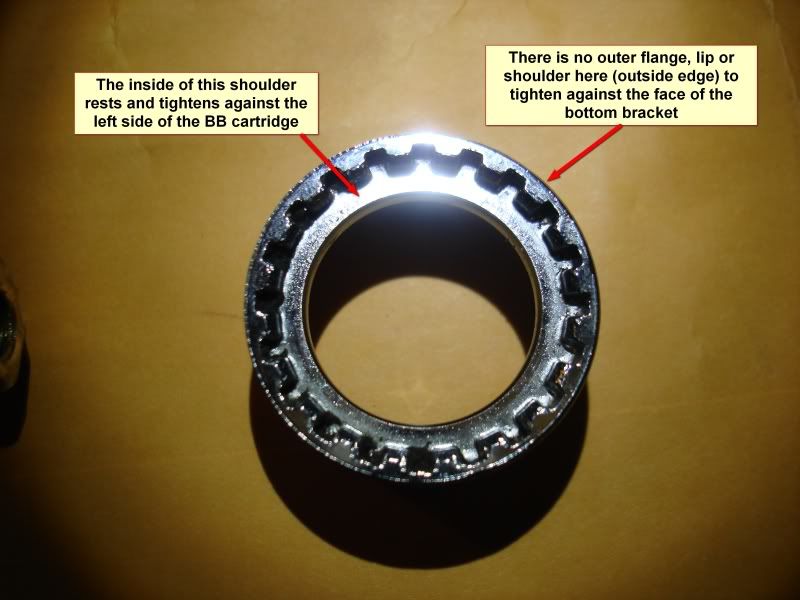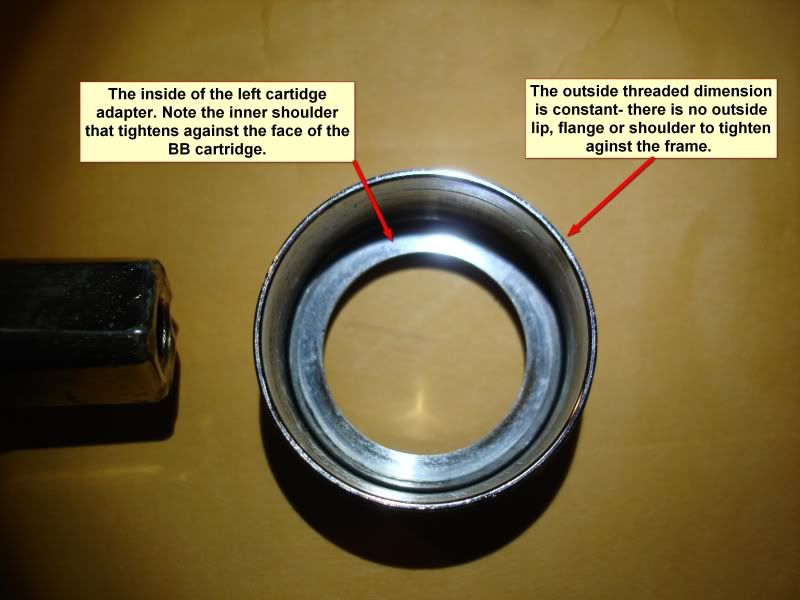 Here's that funky silver plate, retained by the BB cartridge: