Have questions or want to discuss cycling? Join Now or Sign In to participate in the BikeRide community.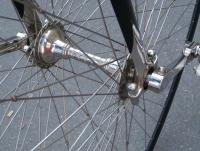 Dorminhoca
New Member


Last Visit:
07-17-2020, 08:32 AM
Time Spent Online:
1 Hour, 24 Minutes, 32 Seconds
Dorminhoca's Signature:
If you don't think every day is a good day, just try missing one!